...the Versatility Pen.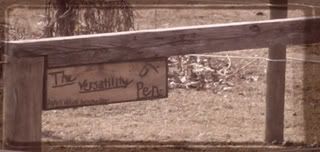 We had the BEST play time in there today! It was cloudy and the weather people said it was going to rain, but it didn't! YAY! We played online first and it was a-m-a-z-i-n-g! I used the long reins and ah! I can't stop saying how amazing it was! We did the circling game with change of directions and transitions. We only went up to a trot, but we're getting there! AH! It was
AWESOME
! Then we went to liberty. He did so well again! We played with all the games and we trotted over the cavaletties alot too. Then we did freestyle, bareback and bridleless! =-D We only walked around for a little bit because I didn't have a helmet on and no reins, but we had lots of FUN! Then I got off, grabbed my finesse reins, bareback pad and the helmet and went back to ride. We trotted aorund and did the most
AMAZING
sideways ever! We straddle over a pole and then sidewaysed off of it. He was so light! All I had to do was look the other way and change my position! YAY!
THANK YOU SO MUCH PAT AND LINDA PARELLI! I COULDN'T HAVE DONE IT WITHOUT YOU!
Alright, I'm coming off of my Extrovertedness.
Just had to share!
Savvy out,
Lea & Eddie
Oops! Forgot pictures!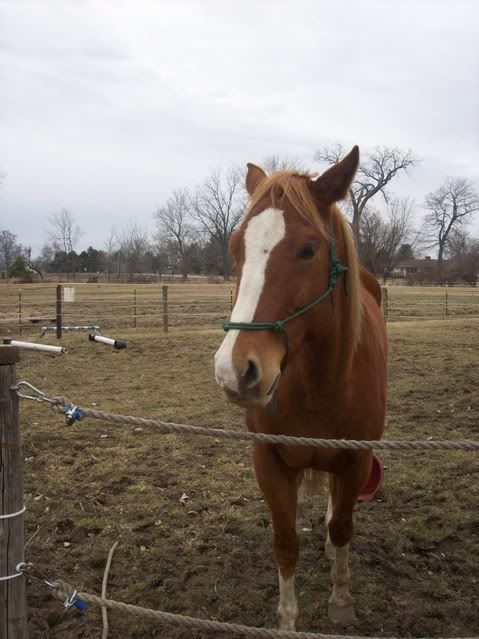 One more...