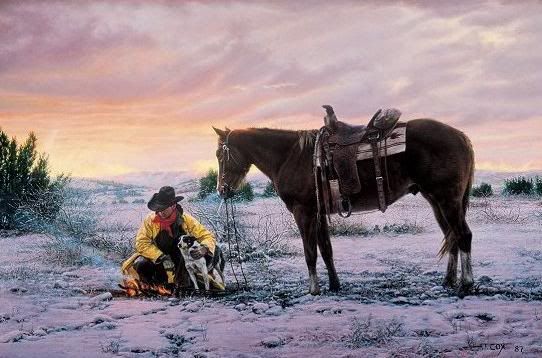 The frost is so thick in the morning that it leaves a little bit of snow behind. The horses are fuzzy & warm and the frozen mud is as hard as ice. I wish it would hurry up and snow already. However, there's a breeze from the south and it's sure to bring rain and 50 degree temps too.
Ah well, I've been going out every afternoon and taking Eddie for walks and riding in the pasture and the outdoor. I just hopped on today in the outdoor without reins or anything and did a few laps. It was windy and chilly, but not cold enough to not ride. Plus there was sun. Sun makes a big difference!
After church this afternoon, I took him out again since all he was doing was chasing the ponies around the paddocks. We ran around out in the pasture and chased each other around. Such joy. He just loves chasing me like a cutting horse after a cow.
It's cold, it's dry, it's windy.
I think winter is officially here.
~Lea & Eddie~


Isaiah 7:14
"Therefore the Lord Himself will give you a sign: Behold, the virgin shall conceive and bear a Son, and shall call His name Immanuel."